Ensuring our people remain safe at work is our priority. We are committed to implementing safety systems and operate promoting safe behaviours.
Our key objectives are:
Health – maintain a healthy workplace
Safety – ensure no one gets hurt
Security – safeguard people and assets
Environment - protect surroundings
We take ownership of our decisions, our actions and our results. We deliver on our promises and stand by our decisions.
Our delivery documentation is fully transparent, noting all elements of the product, including the use of any cement additives in the mix (if requested by the client). Also, any product that is added on site by the client is documented. Documentation thus shows that the product is compliant to the regulations and client requirements - important if government regulators require verification. The delivery information also documents the time frame of manufacture, transportation, delivery and on / off-site times.
We are committed to protecting the natural environment wherever we operate.
Our aim is to leave a small footprint at all sites of operation. Our operational strategies are under constant review to maintain a cleaner, greener outcome.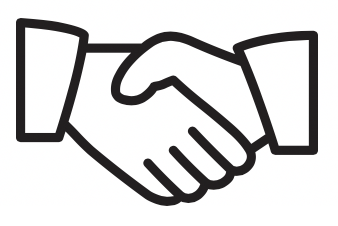 Through large scale sponsorship and donations to various industry events we endeavour to make positive contributions to our local communities.
Where possible, Hilands support and partner with local businesses. Our policy is to purchase all vehicles locally – all materials locally – and all fabrication, repairs and maintenance to local suppliers.
We value our long-standing relationships within the community.